A trailer ferrying sand this afternoon lost control and crashed into roadside sellers along the Eldoret-Webuye highway.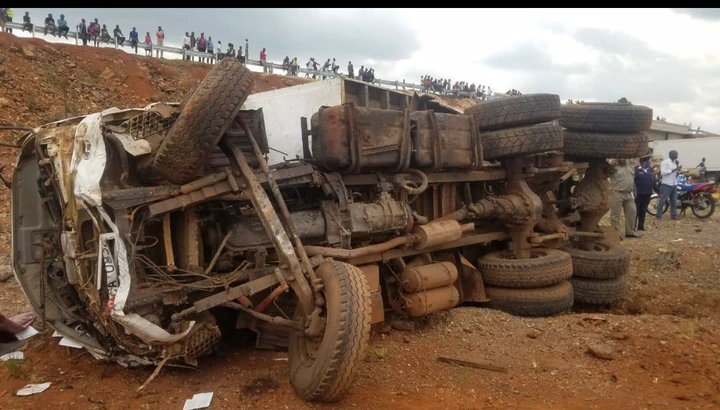 View pictures in App save up to 80% data.
The incident took place at Kaburengu, in Kakamega county.
According to witnesses, the driver of the speeding trailer experienced brake failure, lost control and collided into a group of roadside sellers, a motorbike rider and a matatu.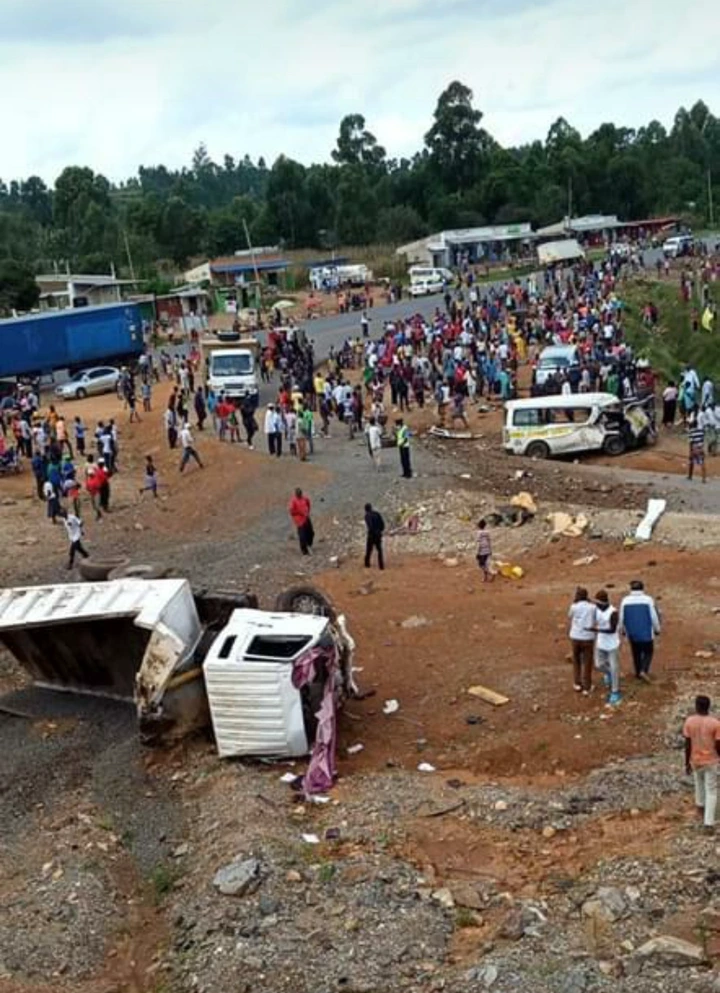 View pictures in App save up to 80% data.
So far, 7 people have been confirmed dead, while 14 others have been reported to be critically wounded. They have since been ferried to nearby hospitals for specialized treatment.
Police officers who arrived at the scene confirmed the incident, cautioning motorists against overspeeding.
View pictures in App save up to 80% data.
Residents who flocked the scene to help those injured, complained over lack of proper safety measures to curb accidents.
In 2018, another horrific accident claimed the lives of 12. A fuel tanker rammed into a stationary matatu.
However after the incident, roadside sellers were asked to seek safer points to sell their wares. This was followed but later, the traders came back.