The Kenya conference of Catholic Bishops [KCCB] has advised the political class against a divisive referendum as the country moots towards a constitutional amendment as will be initiated by the Building Bridges Initiative (BBI).
KCCB urged for an all-inclusive referendum debate to achieve a non-contested referendum on the proposed amendment of the Constitution.
In a statement read by KCCB chairperson and Kisumu Diocese Arch Bishop Philip Anyolo during the consecration ceremony of the new Kitui Catholic Bishop Joseph Mwongela on Saturday at St Charles Lwanga secondary school, said that the process must not elicit divisions among citizen.
"Any proposals for amendments should be accepted only when it has clear long short term goals. Short term proposals having the interests of a few privileged and highly placed individuals must be rejected," Anyolo read in a statement signed by all the diocese bishops in Kenya.
 "A criterion must be put in place that only permits amendments that will advance the national interests applying its guiding principles and growing values in Article 10," he read.
Amendments must be specific
Further KCCB warned against falling into pitfalls of acrimony by rushing the referendum without listening to others to build consensus on key issues. "Amendments must be specific and compelling, in the spirit of fostering dialogue and democracy. It is important to listen before rejecting or accepting a proposal for an amendment."
"Dialogue must guide our movement forward as a cohesive and just democratic country," he said.
However, the Bishops took issue with the implication costs of a referendum on the already ailing Econo my, warning against the huge amounts involved in carrying out a referendum as they urged Kenyans not to allow a referendum that will further oppress the country economically.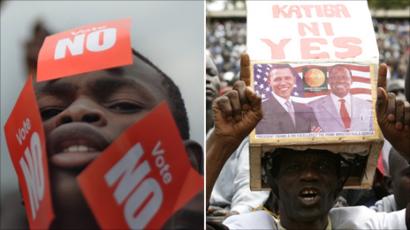 "A referendum can be expensive and may be wasteful while we still have unmet social-economic development needs of our people. We will be hesitant to legitimize a process that will further hurt the people." Anyolo read.
2022 political realignments should not instill fear among Kenyans notes the statement. "Political leaders must take responsibility to ensure political realignments do not become an excuse to put people to the risk of political violence we are used to experiencing every political year,".
They also warned against the runaway corruption that has bedeviled the country and urged quick investigations that will see culprits brought to book under the law.
 Devolution Cabinet Secretary Eugene Wamalwa representing President Uhuru Kenyatta in a speech read on behalf of the president, noted that church must not lose its voice even as the country marks ten years under a new constitution. "The Church must never shy away from playing its rightful role as the conscience of the nation and the reservoir of more sacred values, norms and ethics.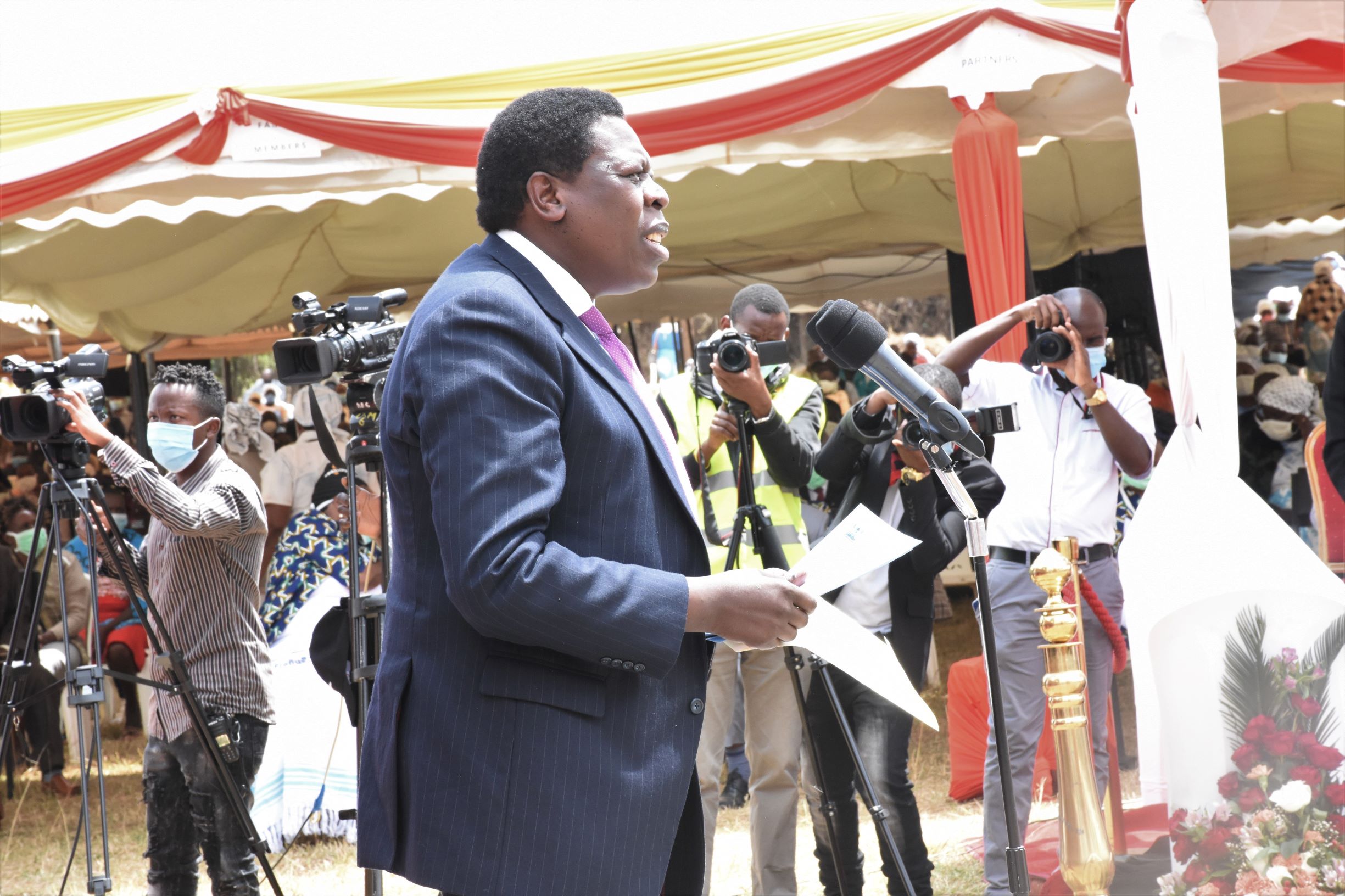 In that regard I call upon the church to continue preaching against corruption, ethnic balkanization, impunity and other greater vices with greater vigour and intensity," the President said in his speech
Other leaders who attended the event include host governor charity Ngilu who urged for the unity of purpose that will see the country fight against, poverty, hunger, and the elusive health care systems.
Dr. Alfred Mutua (Machakos) and Kivutha Kibwana' (Makueni) also had a chance to speak in an event that was aired live by Uzalendo news on twitter Facebook and twitter, other leaders present were host senator Enock Wambua, women rep MPs, and MCAs.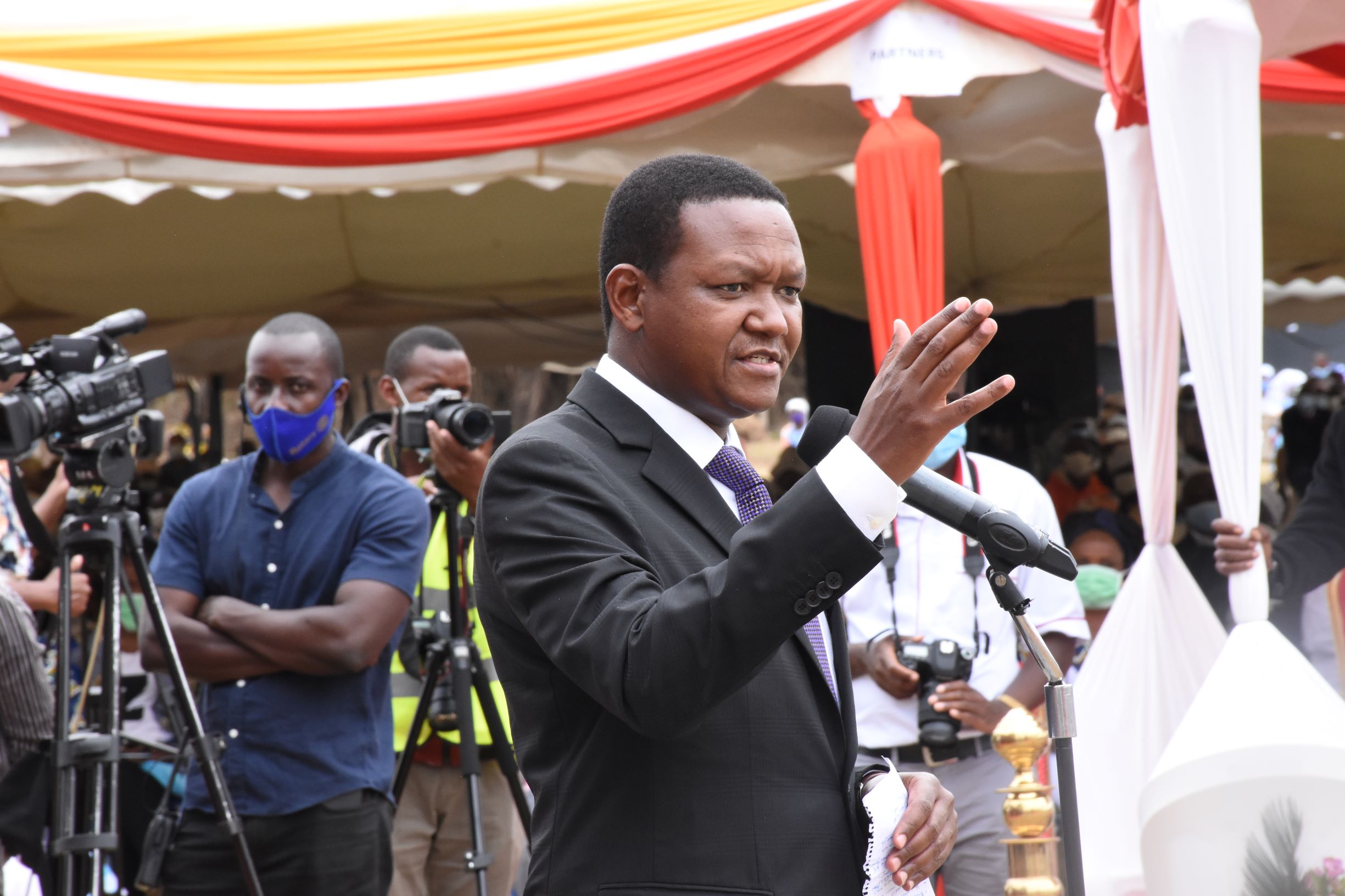 Joseph Mwongela was installed as the fourth Bishop of the Catholic Diocese of Kitui. He takes over from Archbishop Antony Muheria, who is serving as the interfaith Covid- 19 chairperson.