The Directorate of Criminal Investigations has launched a basic crime investigation course aimed at boosting professional skills in handling detective work.
Deputy Director, DCI Mr. Joseph Ashimala presided over the official opening of the Basic Crime Investigation Course at the DCI Academy, aimed at sharpening the officers' investigative skills while employing proactive & professional approaches in handling crime.
The training which brings together a team of 50 officers drawn from the Directorate's units devolved countrywide is scheduled for 8 weeks, and is further programmed to enhance teamwork and exchange of experiences among the participants.
Making his remarks, Mr. Ashimala reminded the course participants that rising above the challenges law enforcement officers operate under must be actualized against all odds.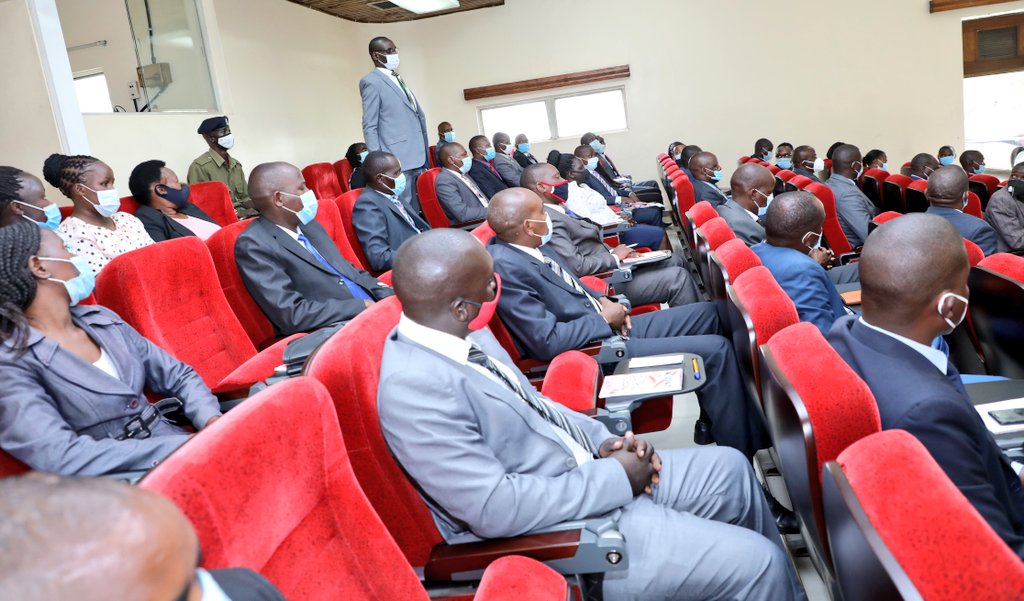 "Some die-hard criminals run to courts with personal bonds to stand in the way of justice. The wisdom to handle such and many other cases can only come from God. Do not downplay the role of God, our Higher Power," he said.
Mr. Ashimala was received by among other senior officers, the commandant NPS DCI Academy Mr. Paul Ndambuki.
The programme, will be apart of the many courses currently being offered at the DCI Academy.
The DCI Academy is located in South C and boasts enough classrooms and a state of the art auditorium. There are two forensic classrooms and computer laboratory which is to be upgraded to an e- learning Centre.
The School also houses the DCI Library that maintains complete and up-to-date law enforcement information from around the world and offers a variety of audiovisual materials, legal publications, government documents, periodicals, and plans are underway to have it kitted with online resources.