The Office of the Director of Public Prosecution (DPP) has distanced his office from a letter circulating social media, claiming to summon Deputy President William Ruto.
According to the letter, seen by Uzalendo News, the DPP purportedly wrote to DP Ruto over the Arror and Kimwarer scandal.
The scandal, which brought down former Treasury CS Henry Rotich saw the state lose billions in a project that was yet to be constructed.
The DPP said the letter was doctored and had not been dispatched by Noordin Haji.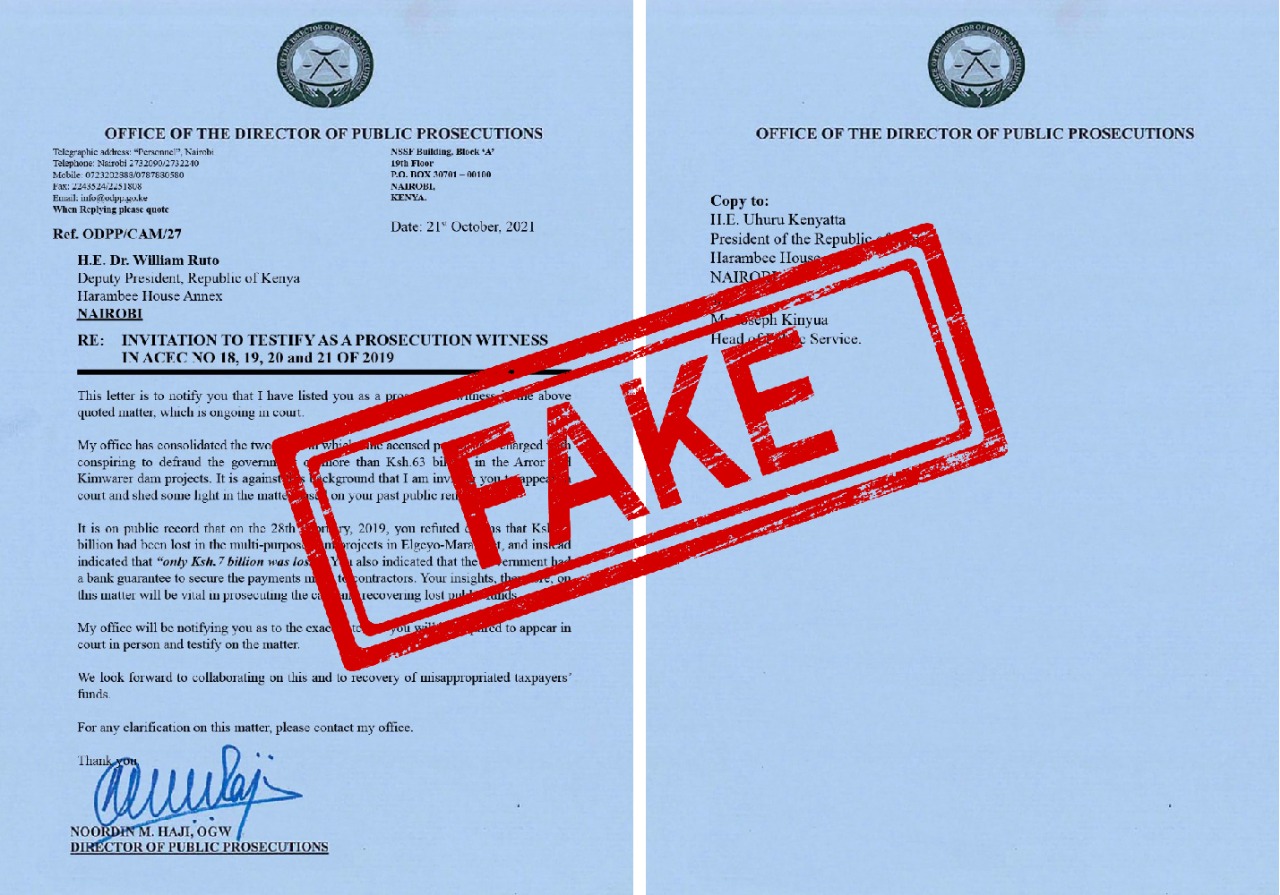 Also, Read
Mr. Rotich is accused by the Director of Public Prosecutions (DPP) of using government-to-government contracting to pick out privately-owned Italian insurance firm SACE for a policy valued at Sh11 billion.
The country later learned that this was an amount that was inflated by more than 400 percent.
According to proof, CMC Di Ravenna-Itinera JV was paying Sh4.3 billion as an advance payment for the Arror dam on September 27, 2018.
On July 2, 2018, an Sh3.5 billion advance payment for the Kimwarer dam was reportedly accepted.
Payments were made to a network of related companies in Kenya, South Africa, and Italy that were not included in the tender papers.
*This article was written by Gerald Gekara for Uzalendo News.  Email: uzalendonews24@gmail.com to submit your story.
SUBSCRIBE TO OUR YOUTUBE CHANNEL TODAY :