Kenya has protested the UK government move to add the country to England's coronavirus travel "red list".
It comes after the UK announced the new travel measures taking effect from 4am on Friday 9 April, along with restrictions for Pakistan, Bangladesh and the Philippines.
British and Irish citizens and those with residence rights in the UK will be allowed to enter, but will have to arrive at a designated port and then pay to stay in a government-approved quarantine hotel for 10 days.
These include anyone arriving from the UK having to quarantine in a "government designated facility" for 14 days, at their own expense.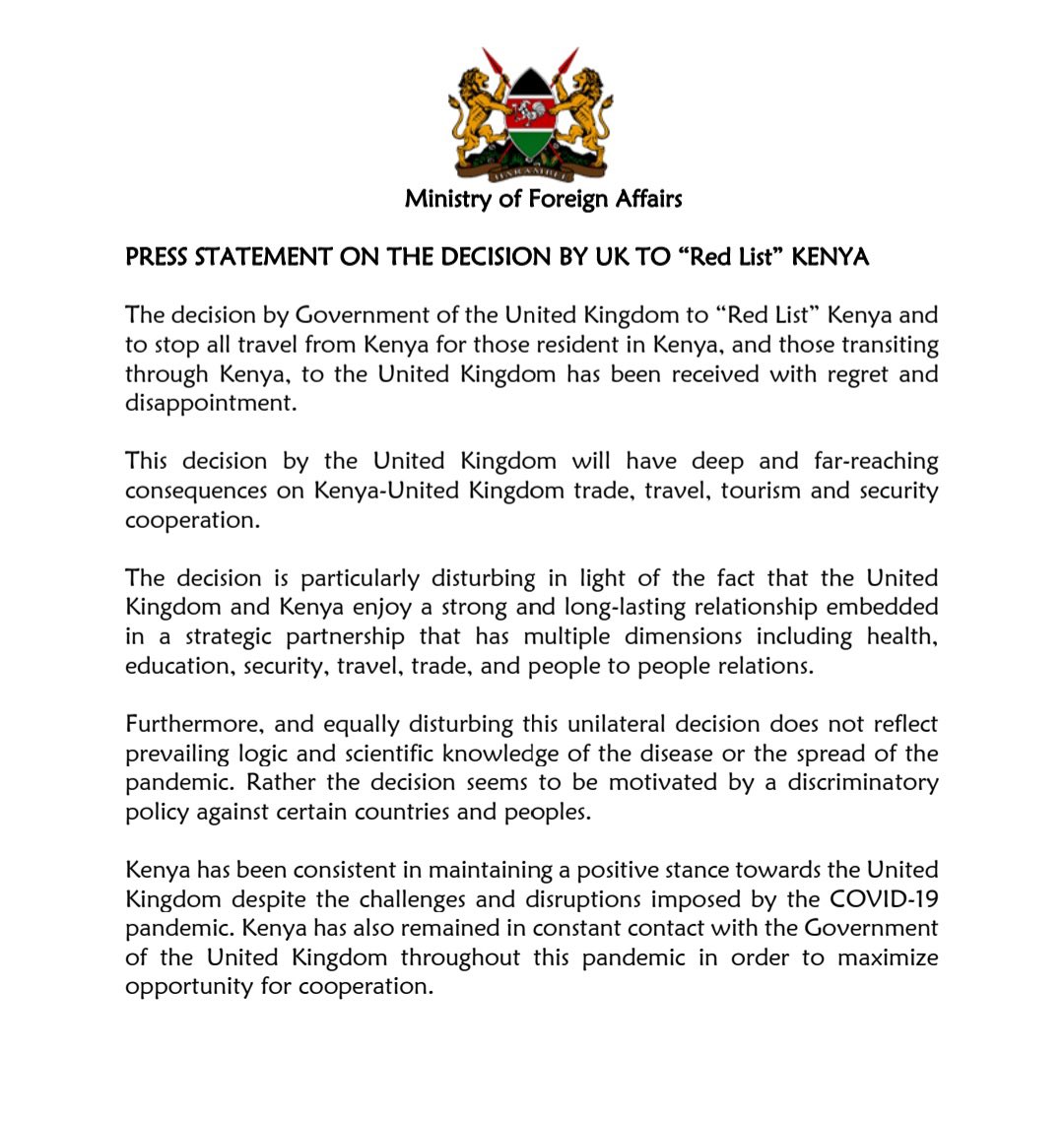 The Kenyan ministry's statement said that such strategies by "vaccine producing countries" with "vaccine hoarding attitudes" would make it "near impossible for the world to win the war against the pandemic".
When it announced the additions to the red list this week, the Department for Transport said it was in response to concerns about new variants of COVID-19.
But Kenya said the policy was "discriminatory", and accused the UK of hoarding vaccines "in bigger quantities than it currently has use for".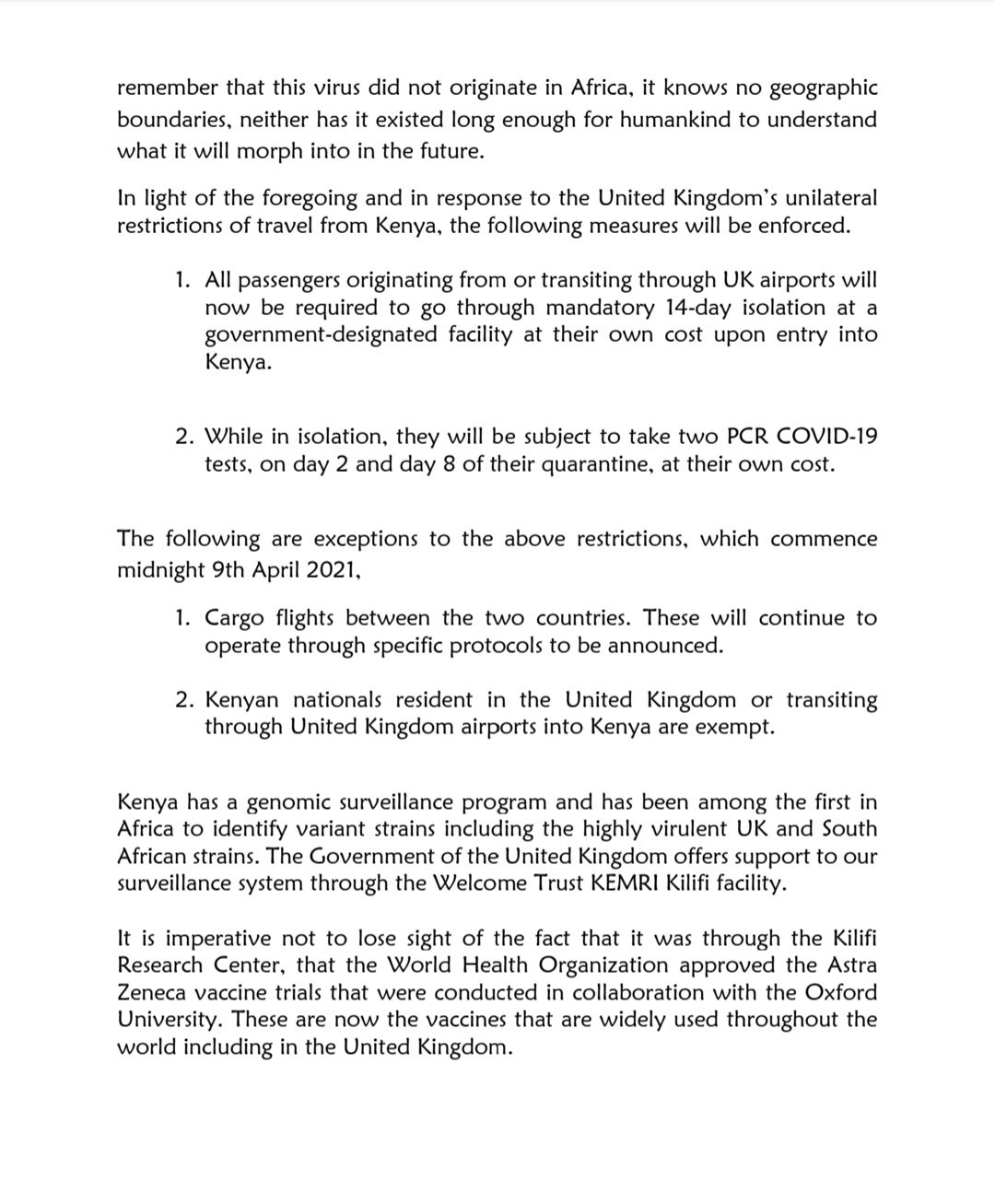 In response to the measures announced by Kenya, the UK's high commission in the country announced they would be updating their travel advice for the country.