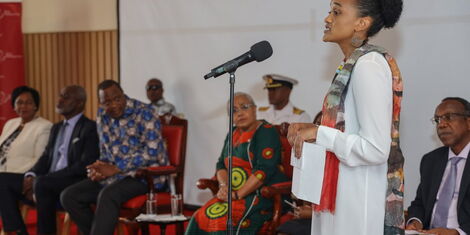 Ngina Kenyatta, daughter of president Uhuru Kenyatta and president of the Kenyatta trust made her father proud with a moving speech about social issues affecting youths yesterday during the African philanthropy forum at Strathmore business school.
In her speech she stated that the way to kill unemployment is through innovation and thinking creatively when tackling problems facing them.
She emphasized the organization's goal to transform the lives of unprivileged communities in Kenya through education, mentorship, and empowerment giving a good example of a young man named Moses Etok from Turkana county who is benefiting from the trust fund and studying petroleum engineering in china.
"I believe in the spirit of pan-Africanism present in this room, and through partnerships, with supportive bodies, we have an opportunity through the spirit present here today to realise these gains," added Ngina.
President Kenyatta further highlighted the government's commitment to establishing avenues for youth employment, especially in the digital sector and praised the Ajira Digital program which supports tech-savvy youth in creating jobs.