Jane Muthoni was found guilty of the murder of her husband, Solomon Mwangi Mbuthi, by the Nakuru High Court.

Mr. Mbuthi was the principal of Kiru Boys High School until his death in November 2016.
Muthoni allegedly recruited four people to kill her husband after discovering he was having extramarital affairs.
A Teachers' Cartel
In the murder case filled with twists and turns, Ms. Muthoni told the court that a cartel orchestrated Mr Mbuthi's death after he refused to play into their game.
The principals who affected teacher transfers and promotions in the area became enraged, according to the court, after Mr Mbuthi was posted to the school and she was elevated to head Icaciri Secondary School without going through them.
Ms Muthoni alleged that the cartel requested Sh1 million from them in order to allow their move to schools of their choosing.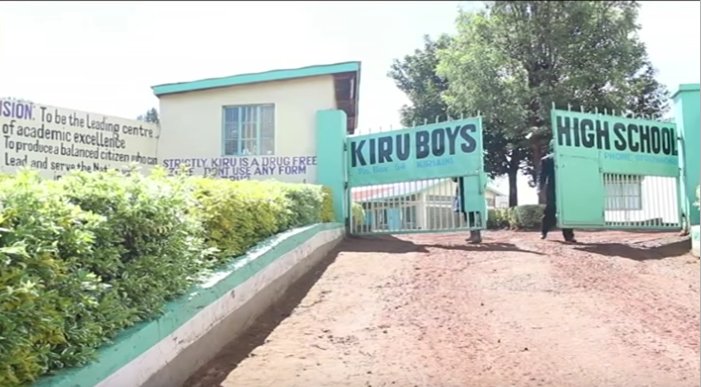 "After struggling for 13 years to secure transfers to work in the same region, my husband was introduced to a group of school heads who he was told had a say in the transfers and promotions. The group, however, demanded Sh1 million and we felt that the amount was too exorbitant so we decided to just follow the right channel," Ms Muthoni told the court.
She said that her husband began receiving threatening texts and phone calls from anonymous persons claiming to have been sent to assassinate him.
"In one of the threats we reported to Kiriani Police Station, the caller said that they would make sure we lost our jobs the same way we got them, kill us, and giving the jobs to their mates," Ms Muthoni said.
She said the group was so adamant to get rid of them that they wanted to set him up with his boss.
She claimed that the community was responsible for introducing her husband to a woman who runs an M-Pesa company. Ms Muthoni said that he was being used as a scapegoat.
Extra-Marital Affairs
However, according to the prosecution, Ms Muthoni hired four people to eliminate her husband after she suspected him of having extra marital affairs.
Since confessing to his role in the crime, one suspect, Mr Joseph Kariuki, was sentenced to seven years in jail for manslaughter.
Nelson Njiru, the fourth suspect, is still on the loose, and attempts to find him have been fruitless since the murder.
The two were put on the defensive on November 11 after the court found them with a case to answer.
Ms Muthoni, on the other hand, denied the prosecution witness's claims that the murder was the result of a love triangle. Her husband, she said, had no extramarital affairs.
On May 18, she and her co-accused, Isaac Ng'ang'a alias Gikuyu, will be convicted.