China has reaffirmed its commitment to promote the East African Community's (EAC) development projects in order to help it achieve regional integration.
Chen Mingjian, the Chinese Ambassador to Tanzania and the EAC, made the pledge while giving her letter of credence to Peter Mathuki, the EAC Secretary-General, at the EAC Headquarters in Arusha, Tanzania.
Mathuki praised China for its unwavering support for the area, particularly through infrastructure projects aimed at boosting intra-EAC commerce.
Also Read
Mingjian was told about the EAC's commitment to rejuvenating private sector development, and the Secretary-General urged the Ambassador to rally support for EAC private sector benchmarking missions to China to network, sample the latest technologies, and share ideas.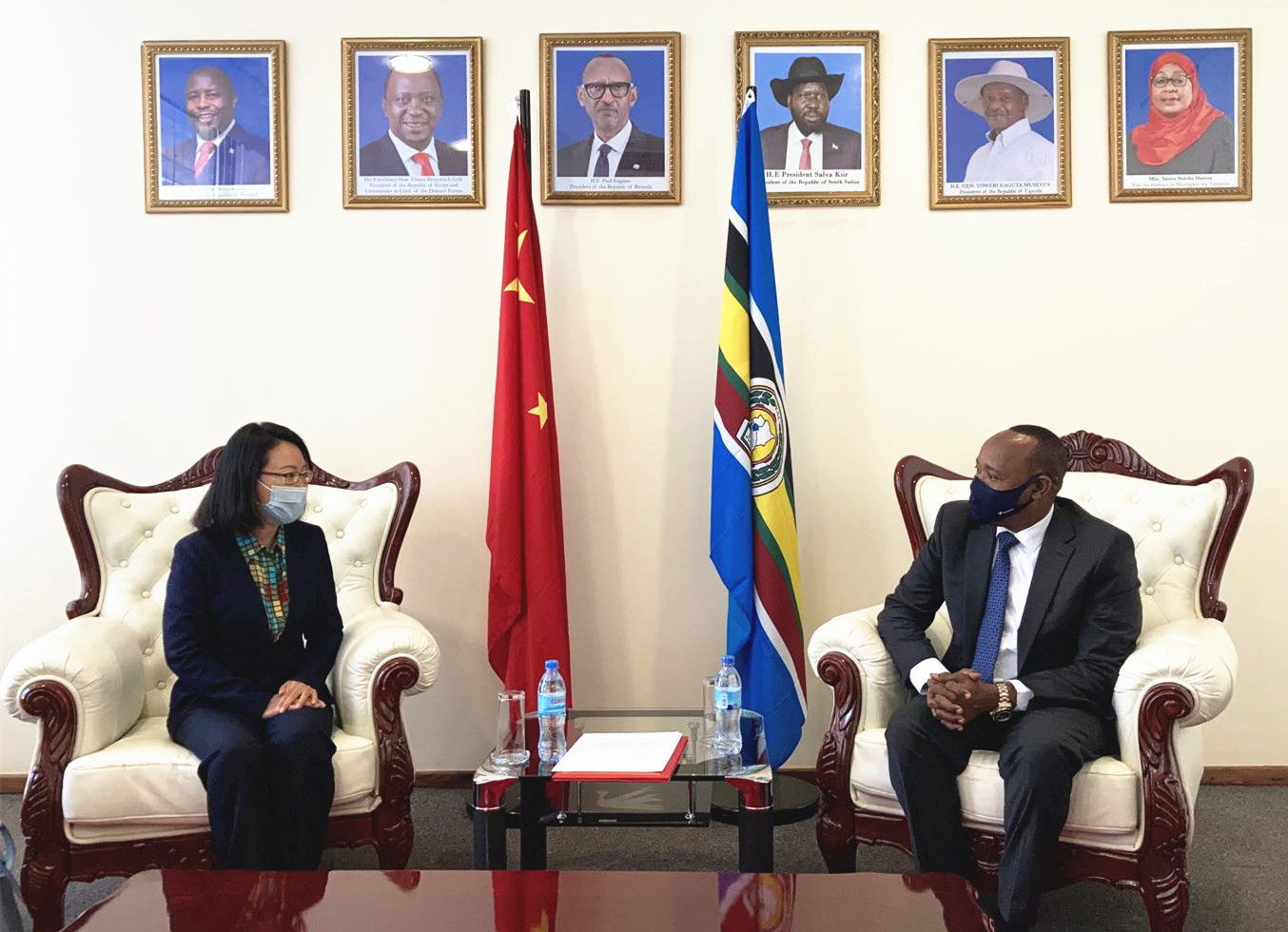 The Chinese envoy praised Mathuki for the EAC's exceptional success during his tenure, particularly in enhancing stakeholder relations and pushing for private sector development.
She underlined China's strong desire to expand its cooperation with the EAC, noting that this would benefit EAC items destined for Chinese markets, particularly agricultural products.
*This article was written by Gerald Gekara for Uzalendo News.  Email: uzalendonews24@gmail.com to submit your story.