Orange Democratic Movement (ODM) leader Raila Odinga defended his party on accusations of tolerating corruption because of its new-found relationship with the ruling party – By:Enock Mukoma.
In a statement, Raila said "ODM never did and never will tolerate corruption in all its manifestation, no matter who is involved. The government needs to conduct a thorough and urgent audit of all the funds that have been put at the disposal of ministries to fight the pandemic with a view to establishing the facts on usage of such resources,"
Raila made the statement in defense of his party that has come under sharp criticism from different groups including nurses' union.
Further the ODM leader said that the party has called for a thorough and urgent audit of all funds that have been allocated to state agencies, departments, and ministries to fight coronavirus pandemic.
 "ODM has always advocated this systematic approach to fighting corruption. In the Grand Coalition Government, the party successfully pushed for the systematic audit of the sale of Grand Regency Hotel and attendant consequences. ODM pushed for the systematic audit of Anglo Leasing Scandal by Kroll and Associates, leading to appropriate legal action on culprits," the statement reads
ODM has in the past successfully pushed the government to investigate scandals involving maize, dam construction, and cemetery land procurement.
He also took a swipe at leaders who have criticized the party's stance on Kemsa corruption.
"The so called condemnations of theft could well be part of a cover up. Our experience in this country is that the best way to bungle and cover up corruption investigations is to have many different voices each with its own version of truth,".
We saw that noise with Arror and Kimwarere dam scandal and the NYS among others," he added.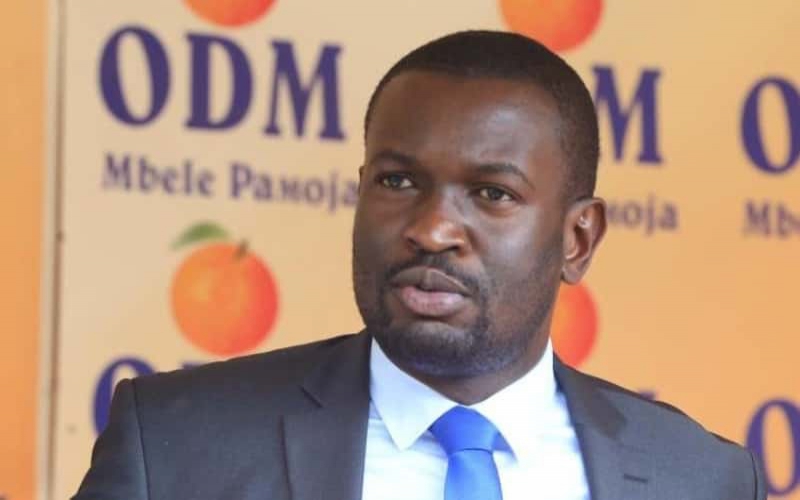 Recently the party secretary general Edwin Sifuna, made a statement that was perceived to be in defense of graft at KEMSA,
In his statement Sifuna accused the media of sensationalizing the covid-19 funds scandal. "We gather that the DCI has been called into Kemsa to investigate these matters. We however wonder how this can be so, before a credible audit by the Auditor General is carried out to ascertain the veracity of these claims. The precedent has been set before, where the media goes on a sensationalist extravaganza, with half-baked information obtained from shadowy sources, ending up creating more problems than solutions,"
It is our position as a party that it would be best for the procurement of all COVID-related items by KEMSA be subjected to an audit. It is from the audit that we can see recommendations for investigation and prosecution of individuals. It's only an audit that can ascertain veracity of some of these claims,"
'Lords of Corruption'
DP Ruto blasted the ODM party for supposedly taking advantage of the handshake between Raila and President Uhuru Kenyatta for "personal gain" and to defend corrupt activities at the Kenya Medical Supplies Agency.
"[That] the pretentious (former) Opposition, now turned Lords of corruption, attempted defence of the Covid-19 grand larceny is not shocking. It confirms the worst of Kenyans' fears that their side of the handshake was never interested in the people's good but opportunity to loot. What a shame," Ruto posted on Twitter.
 ANC party leader Musalia Mudavadi, on Sunday Weighed in,He said ODM's proposal to have the Auditor General do an audit is "cheeky and mischievous." He underscored that the commission route is the only avenue to find answers on a worrying trend of graft at the health ministry.
He observed that the Office of Auditor General may take too long before it embarks on investigations into the alleged loss of funds. "There is a backlog of cases and by the time they will have cleared with pending cases, it might be five years," he added.
Elgeyo Marakwet Senator Kipchumba Murkomen and Soy MP Caleb Kositany both accused ODM of rushing to defend Kemsa, claiming senior party members are deeply involved in the tenders being questioned.
"I understand why the delinquent ODM secreta-general is ferociously defending the leeches who have sucked resources from desperate Covid-19 victims at Kemsa.
First, ODM thinks they are more government than Jubilee. Secondly, four senior ODM members are the said ghost 'suppliers'. Bure Kabisa," Murkomen said in a tweet.