On March 27, 2019, former President Uhuru Kenyatta appointed Professor George Magoha as Education Cabinet Secretary.
The hefty, no nonsense professor had a reputation for upsetting things wherever he went.
He'd done it as vice-chancellor of the University of Nairobi and as chair of the Kenya National Examinations Council (Knec), where he'd recently been hired.
His tenure at the helm of the key docket will be scrutinized because he was in charge during a pivotal period in Kenyan education history.
The influence of Prof. Magoha could be seen throughout the education system, from the establishment of ECDE classrooms to the dissolution of university bodies he deemed improper.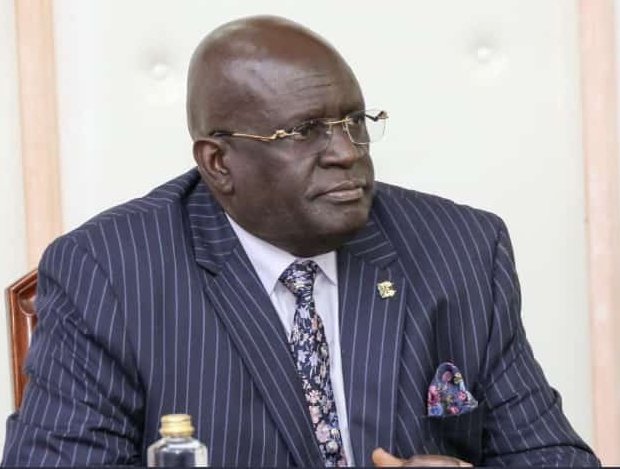 Prof. Magoha trailed his guns (while serving as chair of Knec) to stop widespread exam cheating.
This was accomplished in collaboration with his similarly stern Cabinet giant, Dr. Fred Matiang'i, who oversaw the Education docket at the time.
They enlisted the help of the ICT ministry, and our exams have once more earned respect. The new administration has been admonished not to fail.
The implementation of the competency-based curriculum (CBC), which has elicited conflicting responses from stakeholders, has been fiercely defended by Prof. Magoha.
Despite the abuse it has received from its critics, the professor, whose area of expertise is medicine, has never shied away from asserting that "CBC is here to stay!"
His prowess in policy was put to test when Kenya suffered its share of the COVID-19 pandemic that led to the loss of one full education year.
The move recieved backlash from parents who thought children had lost valuable school hours and were exposed to early pregnancies and drugs.
Upon his exit, Prof. Magoha famously said parents will thank him for giving them ample time with their children.
"I know they say I make a lot of noise but parents will miss me because of the good work I've done for them. Don't say that shule zifunguliwe warudi shule wanakula sana, treasure every moment you spend with them," Magoha remarked on August 22, 2022.
Magoha had gotten into academic management and was a professor of surgery at Maseno University School of Medicine in Kisumu County before his tragic demise on January 24.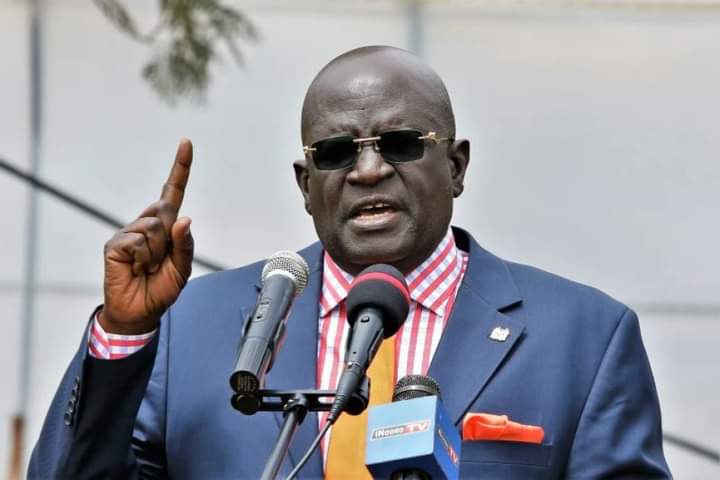 Prof. George Magoha Biography
Magoha was born in the year 1952.
Following his primary school studies in Yala and Nairobi, In Kenya, he attended Starehe Boys Centre and Strathmore College for his high school studies.
He subsequently went on to study medicine at the University of Lagos in Nigeria.
He continued his studies in Surgery and Urology at Lagos University Teaching Hospital, University College Hospital, Ibadan, the Royal College of Surgeons in Dublin, Ireland, and the Royal Postgraduate Medical
School Hammersmith Hospital in London, where he received numerous academic accolades.
Magoha received executive management training at Stanford University's Graduate School of Business and has received numerous worldwide professional honors and awards.
Moran of the Burning Spear (MBS) and Elder of the Burning Spear (EBS) are two local honours (EBS).
Magoha began his career as a Lecturer in Urological Surgery at the University of Nairobi in 1988 and ascended through the ranks to become a full Professor of Surgery in 2000.
He rose through the ranks of the University, from Chairman of the Academic Department of Surgery in 1999 to Dean of the School of Medicine, Principal of the College of Health Sciences, Deputy Vice-Chancellor in charge of Administration and Finance, and Vice-Chancellor in January 2005.