An investigation has been launched into "insensitive and disrespectful" TikTok videos, which appear to feature cemetery workers.
The clips, viewed thousands of times on the social media platform, show two men dancing while carrying a coffin and another joking around near an open grave.
It is believed they were filmed at Nottingham Road Cemetery in Derby.
Derby City Council said it was working to identify those involved.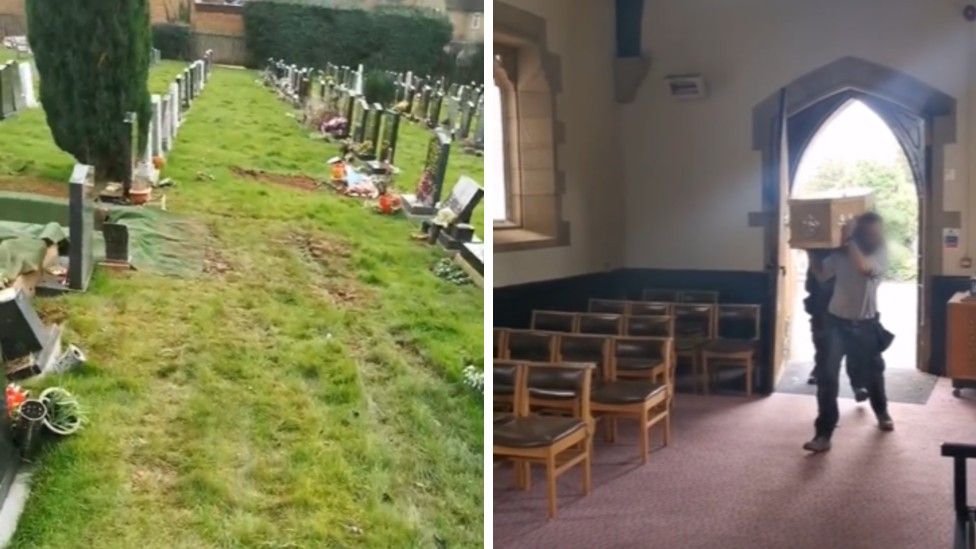 It is not known whether the men in the videos are council employees.
In one, a man can be heard jokingly singing in a graveyard, before the camera pans to reveal a recently dug grave with a casket and flowers inside.
Another clip shows two men dancing while carrying a coffin on their shoulders.
'Appropriate action'
The videos – which have since been deleted – dated back to 2020.
A Derby City Council spokesperson said: "The council was not aware of these videos, however we have launched a full investigation to identify those involved.
"The content is insensitive and disrespectful, and we do not condone this behaviour.
-BBC