CARBIS BAY, England (AP) — The Group of Seven leaders aim to end their first summit in two years with a punchy set of promises Sunday, including vaccinating the world against coronavirus, making huge corporations pay their fair share of taxes and tackling climate change with a blend of technology and money.
And they want to convey that the club of wealthy democracies — Canada, France, Germany, Italy, Japan, the United Kingdom and the United States — is a better friend to poorer nations than authoritarian rivals such as China.
European Union leaders and U.S. President Joe Biden voiced concerns about problems with new U.K.-EU trade rules that have heightened tensions in Northern Ireland.
After the G-7 summit, the president will have tea with the queen on Sunday, attend a NATO summit in Brussels on Monday and hold talks with Russian leader Vladimir Putin in Geneva on Wednesday.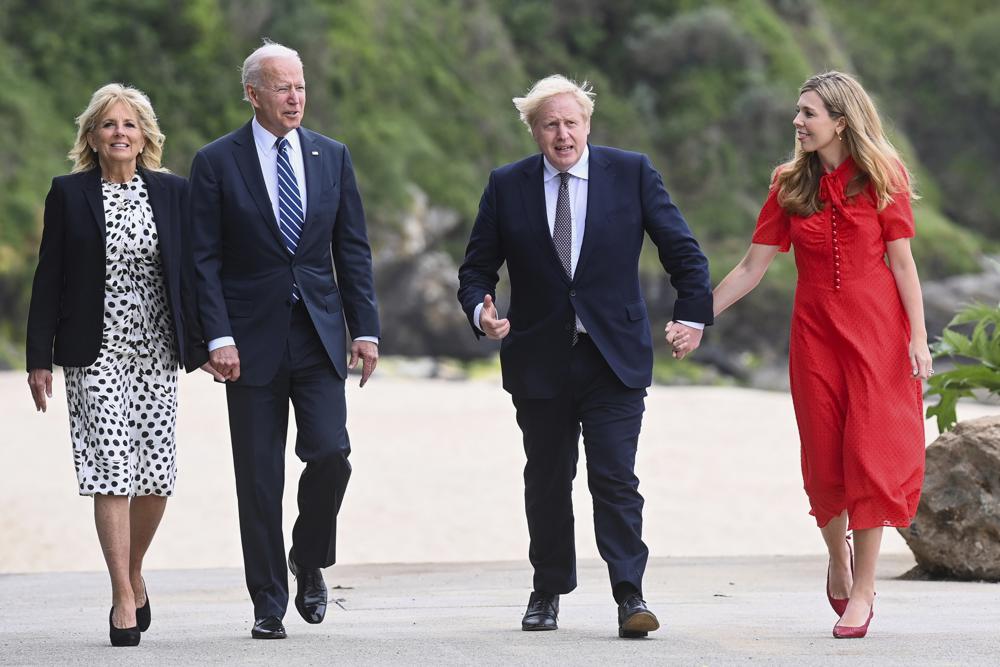 At the G-7, Johnson described Biden as a "breath of fresh air." French President Emmanuel Macron, after speaking one-to-one with Biden, said, "It's great to have a U.S. president part of the club and very willing to cooperate."
The re-energized G-7 made ambitious declarations during their meetings about girls' education, preventing future pandemics and financing greener infrastructure globally.
The "Build Back Better for the World" plan will promise to offer financing for infrastructure — "from railways in Africa to wind farms in Asia" — to help speed up the global shift to renewable energy.
Naturalist David Attenborough addressed the leaders by video Sunday, warning that humanity is "on the verge of destabilizing the entire planet."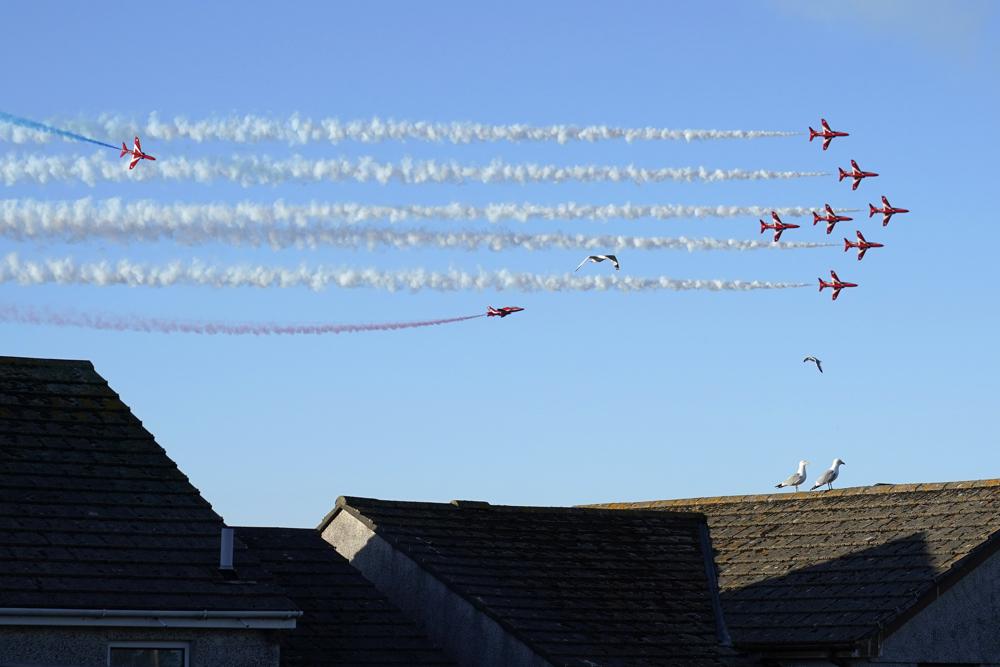 "If that is so, then the decisions we make this decade — in particular the decisions made by the most economically advanced nations — are the most important in human history," the veteran documentary filmmaker said. "We're drowning in promises, now's the time to act."
White House officials also said Biden wants the G-7 leaders to speak in a single voice against the forced labor practices targeting China's Uyghur Muslims and other ethnic minorities.
The minimum rate was championed by the U.S., and dovetails with the aim of Biden — and Johnson — to focus the summit on ways the democracies can collaborate to build a more inclusive, fair global economy and to compete with rising autocracies like China.