Lionel Messi has lead the tributes to former Barcelona team-mate and footballing icon Ronaldinho after the death of his mother. – By Madellene Kalunda.
His mother, Dona Miguelina, died aged 71 after contracting COVID-19. She was hospitalised after testing positive last year while in their home city of Porto Alegre, Southern Brazil.
Messi, who won two La Liga titles and a Champions League with the Brazilian under Frank Rijkaard, posted on Instagram: "Ronnie, I have no words. I can't believe it. Just sending you a lot of strength and a big hug for you and the whole family. I'm very sorry. Rest in peace."
In December, the Ballon d'Or winner asked fans to pray for his mother, revealing she was fighting for her life at Mae de Deus Hospital.
"Dear friemds, my mum has Covid-19 and we're fighting for her to recover. She is in intensive care and is receiving all the care she needs. I'm thankful for your prayers, your positive energy and the affection you've always shown. Stay strong, mum," Romaldinho said on Twitter.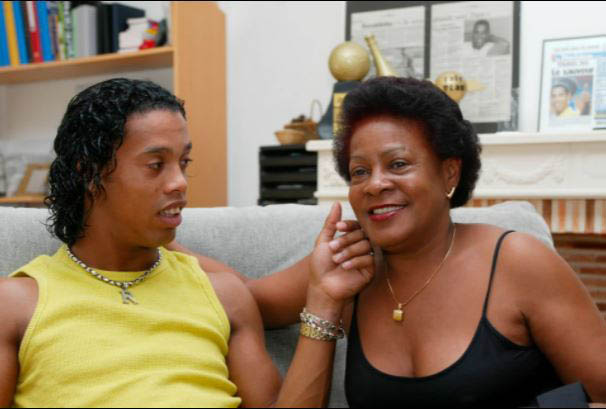 Two of Ronaldinho's former clubs, Atletico Mineiro and Paris Saint-Germain, have also paid tribute.
The Brazilian team posted on Twitter: 'It is with great sadness that Clube Atlético Mineiro receives the news of the death of Dona Miguelina, mother of Ronaldinho.
The Atleticana Family is in mourning and shares the moment of pain with their idol. May God welcome you with open arms and comfort the heart of our eternal ace. Rest in peace, Dona Miguelina.'
PSG wrote: 'Paris Saint-Germain extends its deepest condolences to Ronaldinho and his brother Roberto following the death of their mother. You have all our support in this moment filled with sadness.'
In 2012 after his mum fell ill, Ronaldinho almost quit football saying, "When my mum fell ill, I said I wouldn't be able to carry on playing. I thought the time had come to stop and take care of her. Everyone gave me strength. I experienced a lot of things and it was really difficult but the fans were by side. They took a flag with her face on it to the stadium and hugged me."
While detained in Paraguay over fake passports, Ronaldinho was eager to be freed, saying the first thing he would do after being freed would be to give his mum a 'big kiss'.