Slated as part of President Uhuru Kenyatta, the Universal Health Cover program seeks to provide access to crucial health services for all Kenyans. However, the COVID-19 exposed the rot in public health – By Gerald Gekara.
From the poorly equipped medical facilities to forceful payment for COVID-19 pandemic medical expenses, Kenya's public health sector is clearly under life support.
Lack of Equipment
Covid 19 turned UHC into a mirage. Infact, health care provision literally ceased. No insurance was ready to honor its obligation, while PPE prices cost an arm and a leg, Only few could afford to pay. In the usual Kenyan way, the affluent converted their homes into hospitals but death due to Covid-19 still caught up with them.
At the onset of the pandemic, county governments were at pains in trying to explain as to why their hospitals were ill-equipped to handle patients. From stories of used medical supplies, to complete lack of Intensive Care Unit facilities, patients have lamented the inability of counties to run health care functions.
Even more inappropriate, was the government's commitment to provide COVID-19 supplies to the masses at subsidized costs. However, in what came to be known as the KEMSA Heist, Kenyans became fully aware that the free masks, free sanitizers and spray booths were in fact non-existent.
The scandal that has since not been resolved, saw charges of alleged misuse of $7.8m meant to purchase emergency PPE for healthcare workers placed on Ministry of Health officials.
Doctors, Clinical workers and Nurses Strike
The fruits of the scandal, doctors say, are the deaths of workers who lacked basic protective equipment, therefore increasing their chances of survivng while giving health care.
The doctor's strike that halted health services in the country, has seen workers demand increased risk allowances as well as delayed salaries.
The strike has gone on to paralyze basic health care, turning ailing Kenyans into the hands of the money-minting private hospitals.
Perhaps the death of one Doctor Mogusu presented a harsh reality for the Health CS Mutahi Kagwe, of the hurdles of achieving UHC while Doctors are suffering.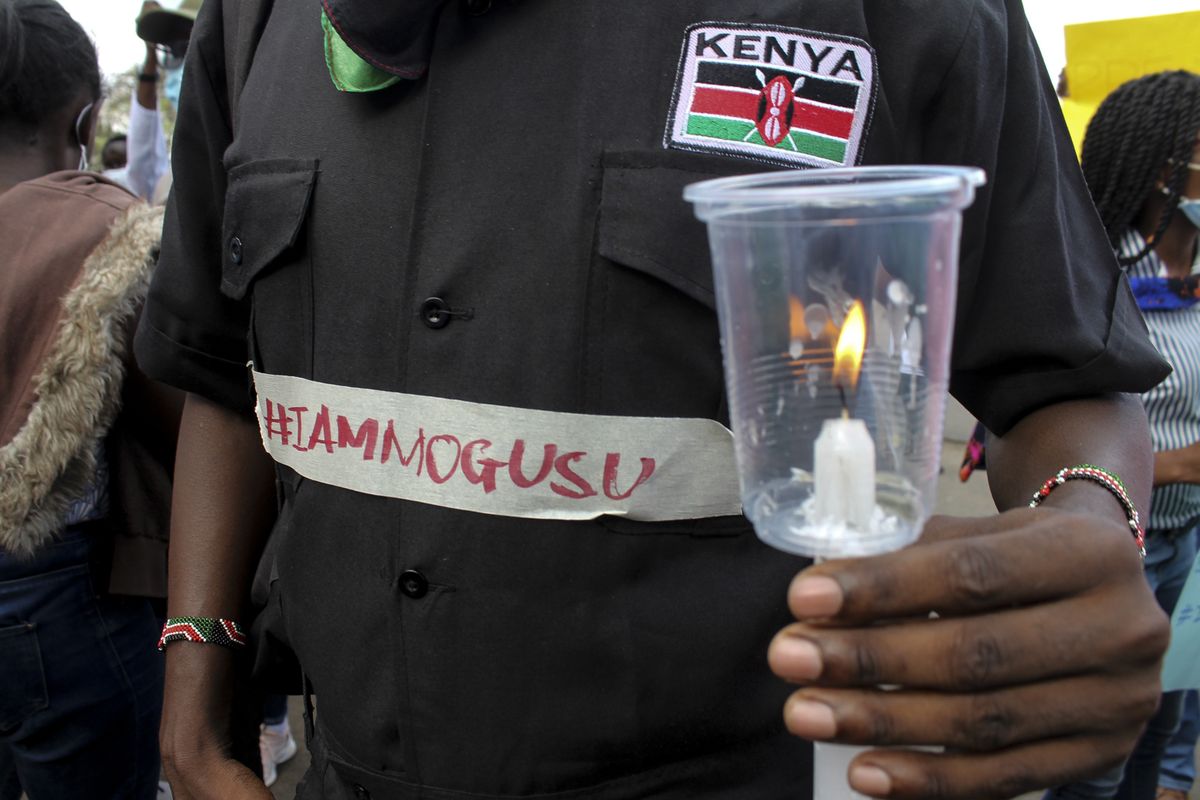 Despite this, health workers were scorned for playing politics with the 28 year old's death.
Moving forward, World Health Organization director Tedros Adhanom Ghebreyesus urged governments to prioritize public health and avail treatment across all societies.
The crucial COVID-19 vaccine could be an opportunity to reform the health sector, as well as another opportunity for COVID Billionaires to cash in at the expense of the public.