After a damning expose by media stations, Health Cabinet Secretary's climb to stardom has been reduced to an epic fall, after public outcry. – By Gerald Gekara.
CS Mutahi Kagwe was handed the job in the wake of a deadly global crisis, the COVID-19 pandemic. Being a fresh face in government circles, many were keen to observe his handling of situations, owing to no faul being found in his track record.
Within the first weeks of the pandemic, everything seemed to be going well. The cases were kept at a minimum of 10 percent infection rate, and due to his crisis management prowess, donors flooded Kenya with aid.
These led to promises of medical masks and sanitizers for every Kenyan, a move that paved way for confisicated ethanol barrels to be used for public good.
However, barely two months into the pandemic, graft came knocking.
Mafya House
During a press briefing, the ministry started recieving questions concerning Afya House staffers who refused to quit, or transfer, despite being issued with letters by the government.
Other reports implied that COVID-19 positive patients were being forced to pay for government quarrantine and treatment centers, amid the government's committment to pay for all sick patients.
Weeks later, concerns arose when the Ministry of Health unveiled its monthly spend for the COVID-19 pandemic, that accounted for 1 billion.
Among the atrocious allegations included a 4 Million spend for tea and snacks, alongside 42 Million to lease 15 ambulances for coronavirus related patients.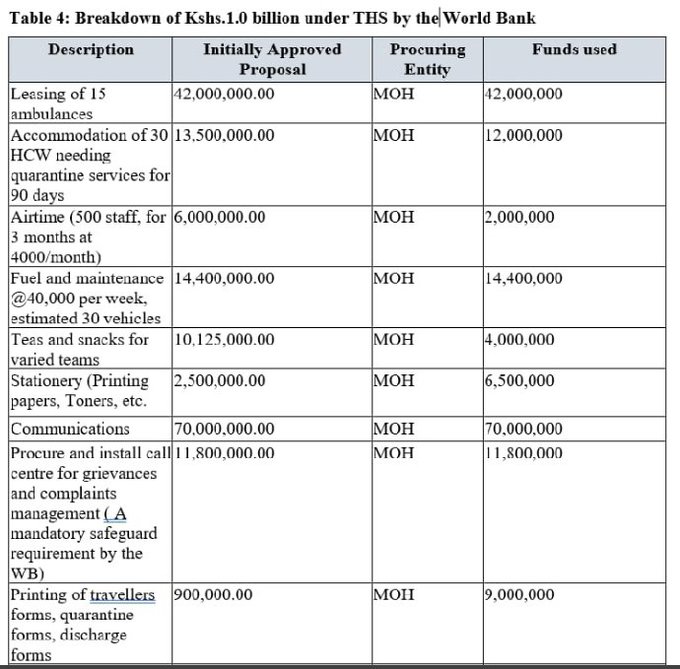 KEMSA Money Heist
But perhaps the biggest blow to Mutahi Kagwe's docket was the now-viral Kenya Medical Supplies Authority scandal, that saw the alleged loss of Ksh. 43 Billion meant for COVID-19 supplies.
The scandal saw the adverse mention of CS Kagwe, and her PS Susan Mochache in the tendering procedures to award certain suppliers.
"You can gerrit… Even me"
In his usual addresses, CS Kagwe has been sharp on warning Kenyans against mingling in public without observing guidelines, directives that he himself, has been found guilty of breaking. The CS has come under sharp criticism for holding gatherings during his press briefings, in most instances, distancing himself from the action.
The culmination of these actions have led to various leaders calling for the resignation of Mutahi Kagwem to pave way for investigations into the gross allegations and failure to conform to health ministry regulations.
These sentiments have been echoed by striking health workers, who accuse him of failing to provide cover to those health workers at the front line of the fight against COVID-19.
"Kagwe and Mochache should resign before Monday and if they don't, President Uhuru should sack them before they do more damage at the ministry," The Kenya National Union of Nurses (KNUN) Secretary-General, Seth Panyako.