The Kenya Railways Corporation has introduced a night train schedule in a bid to boost effectiveness, amid the COVID-19 curfew restrictions. – By Gerald Gekara.
MD Philip Mainga said the commuter trains will arrive in Mombasa & Nairobi at 3am just in time for the 4.00am curfew.
The Madaraka express trains will begin their journey at either stops from 9.00 pm.
The trains will include stop overs at Mtito Andei, Voi, Emali, Kibwezi and Mariakani.
The service was meant to provide parents and students an alternative to the congested public service buses.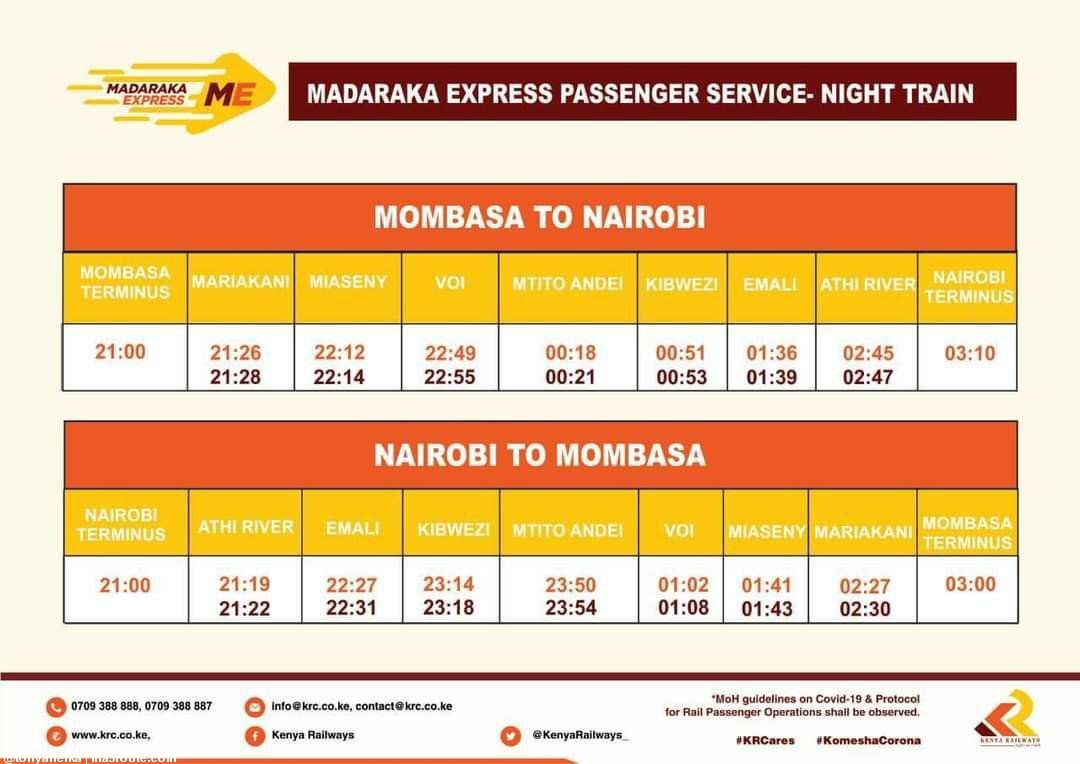 Kenya Railways is however testing if the demand will signal a turn in policy to include the permanent feature for the SGR passenger service.